Dear Deer (Limerick and Photo)
A month or so ago, hubby Mark took a wonderful photo of a deer just a couple of feet from our deck in Putnam Valley, New York. I've finally written a companion limerick for that image:
Dear Deer
By Madeleine Begun Kane
Dear deer, you're adorable, true.
But there's one thing about you, I rue:
Your habit of munching
And supping and lunching
On fruit my hub's hoping to chew.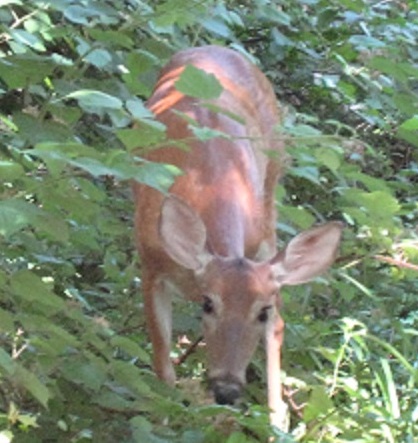 (Photo by hubby Mark Kane)
Tags: Animal Images, Animal Verse, Deer, Deer Limerick, Mark Kane, New York, Outdoors Humor, Photos, Putnam Valley